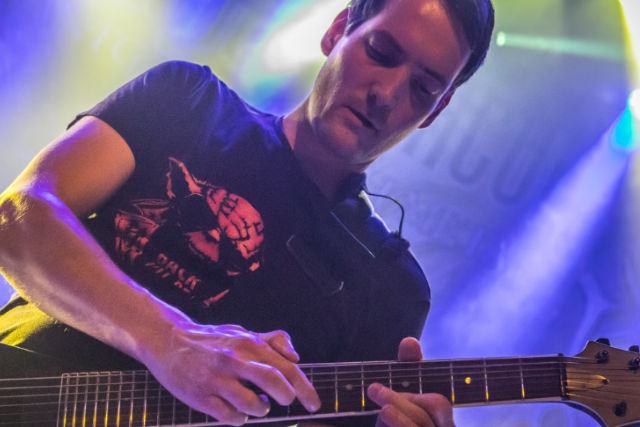 Carsten Altena
Top Gun stunt guitars, epic orchestration, 
8-bit sampling, vintage synths, sequencing & vegan supremacism. Not fond of cheese. Can do that weird lip-teeth thing.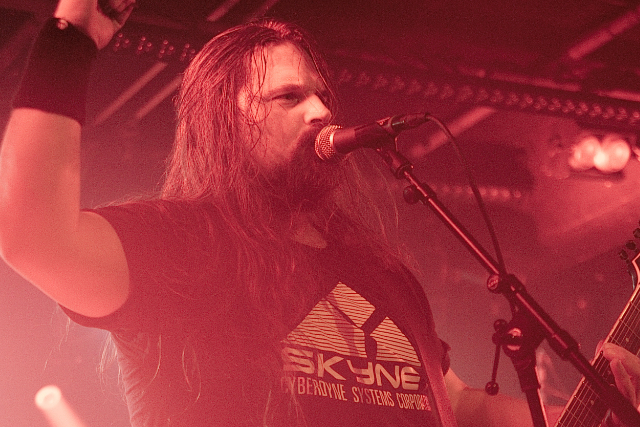 Michiel Dekker
5 fretted & 2-string guitars, 
singer-songwriter & guilty of being white. Likes cats. #Snowflake. Hates playing guitar. Favourite food: broodje zooitje.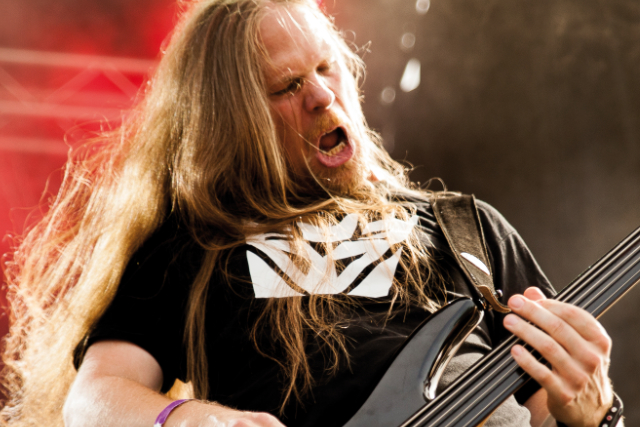 Robin Kok
Doctoring, gross grunts,
 subversive verses, fretless foibles and vogon negativism. Has a doctorate but generally thick as a brick. DON'T let him use your toilet.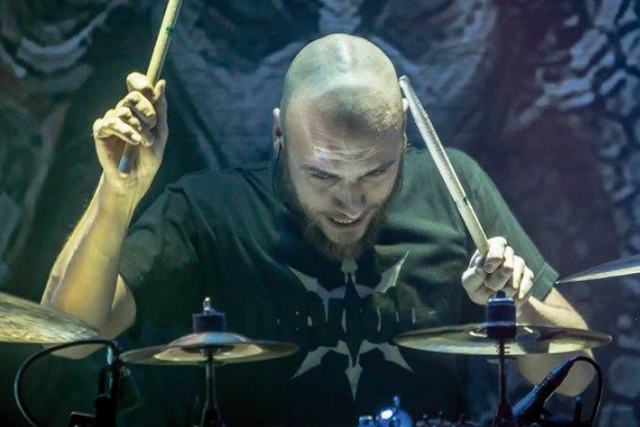 Frank Schilperoort
Drum$, infinit€ touring, p€rcussion & hir€d gun. Heckler. Always smiling, which is suspicious. Has Spanish ancestry, but won't say where he is on That Catalonia Thing.
Past members
Martijn Moes
Guitars 2002 – 2011
Sjoerd Visch
Battery, piledrivers and preternatural serenity 2002 – 2015
Ivo Hilgenkamp
Conjuror of the New and Unknown 2011 – 2015
Discography
2018
…Super secret!
2017
V1 – Versvs (Hammerheart Records)
Formats: CD, 12″ vinyl (HHR2017-17), Streaming
2015
Bloodcvlts (Season of Mist)
Formats: CD (SOM 348D), Streaming
2014
Obliteration of the Despised + Live from the Ruptured Continent (Hammerheart Records)
Formats: 12″ Vinyl (HHR2014-18), Streaming
The Disaster Tapes 2006-2012 (self-released)
Formats: MC (included with vinyl box set), Streaming
2013
Tetragrammaton (Season of Mist)
Formats: CD (SOM 294), double-LP reissue in 2014 (Hammerheart Records, HHR2014-017), Streaming
2010
The White Crematorium 2.0 (The Revenge of the Failed)
Formats: CD (twilight 784-1613), Digipak (Epitomite productions EP-10-019).
2008
Trivmvirate (Twilight Vertrieb)
Formats: CD (twilight 784-1206), double-LP reissue in 2014 (Hammerheart Records, HHR2014-16), CD Deluxe annotated edition in 2016 (Off The Record, ORTL007), Streaming
2005
The White Crematorium (Karmageddon Media)
Formats: CD (KARMA075), Streaming
2003
The Apotheosis (Cold Blood Industries)
Formats: CD (CBI0303), Streaming
2002
Obliteration of the Despised (self-released)
Formats: CD-R, Streaming (as 2014 re-issue)